Luxury sweatshirt fabric guide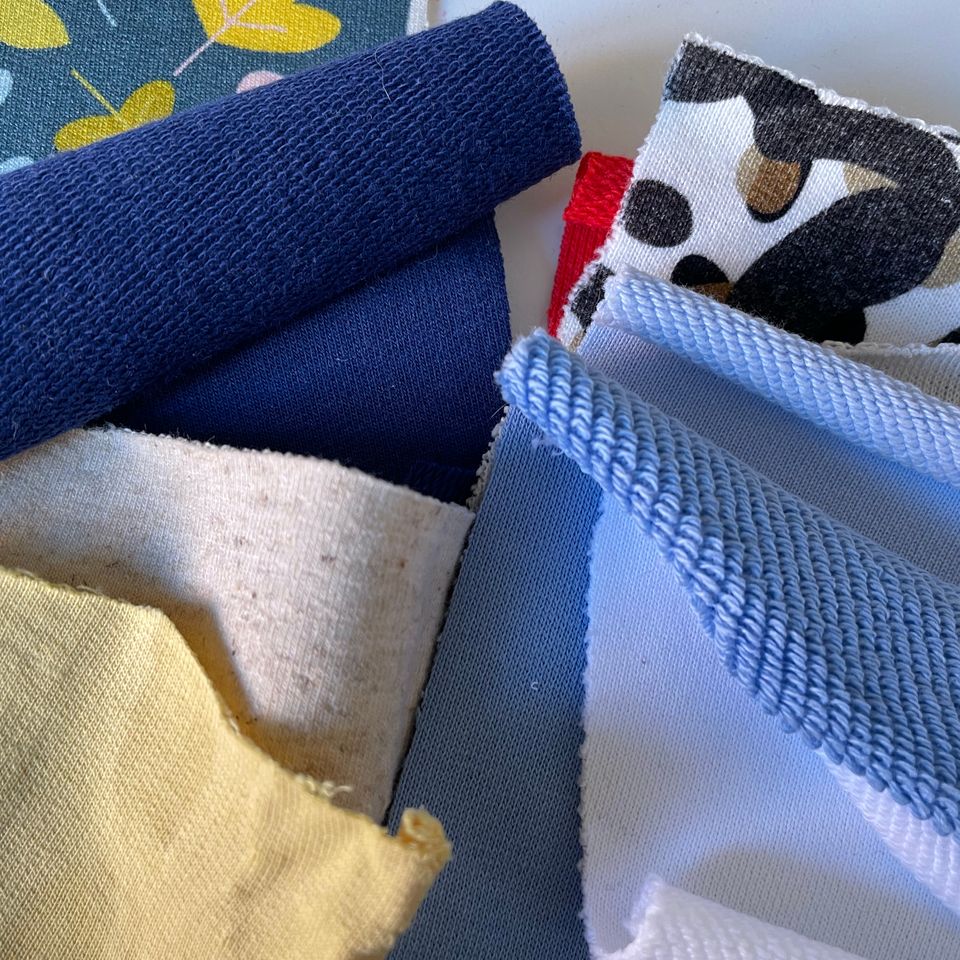 €695 for a plain hoodie that says Balenciaga.
I see you lusting for a piece of that market.
And don't give me that attitude now, of course I know it's the brand name that makes a hoodie end up with such an outrageous retail price.
It's even more outrageous when I know it costs less than €45 to be manufactured.
But this is still a luxury house and even if they're not reinventing the wheel, their Streetwear needs to fit in with their Italian leather bags and jeans in Japanese denim.
So what really separates the hopeful hoodie in any other concept store, from designer Streetwear selling like hotcakes for hundreds of euros?
The okay hoodie to launch your Streetwear label
It's all about branding and followers, you say.
So don't even stress out about learning anything (or try out my Tech Pack to send to one of the very nice, and very eager factories on AliBaba).
This is how you do it:
Find the nearest garment printing company;
Choose a ready-made jumper from their catalog;
Send them your artwork but don't go too crazy: keep it smaller than 30 x 40 cm, with less than 3 colours, and don't be so specific they'll have to make your ink to order;
Oh - here I'm talking about basic screen printing (just like Balenciaga's). Try too hard to be creative and you're gonna need different techniques, with wildly different prices;
Order 10 to 30 pieces for €18-24 per piece;
Don't forget to create a brand label, unless you want papery tags that say Gildan.
Sounds lazy? Who cares.
Supreme may very well have started like this. I'm not even an expert, and I've seen that picture of some t-shirt from Hannes or K-mart with their red box logo (years before their official collaboration with Hannes).
But if you actually do care about making a hoodie so great your clients will be offended by reasonably priced Streetwear...
The hoodie you can be proud to charge over €150 for
Wanna make truly outstanding garments your fans will still love after many washes AND many seasons?
Then you should care about learning your craft.
(And don't you dare bring up Supreme again, since they've already done tailored coats in Loro Piana wool.)
So yes, we're gonna get a little technical now.
Fabric weight
340 gsm (grams per square metres) is a standard for sweatshirts and hoodies.
And by standard I mean: it's what manufacturers will use if you don't specify otherwise. Maybe it works for you, maybe it ends up looking more like a Puma track jacket.
Small differences such as between 340 gsm and 375 gsm are due to a whole bunch of technical features you don't have to fully understand (I don't).
Just ask for samples of both fabrics, feel them and decide which one you like better.
480 gsm or more is what luxury brands are using for hoodies. The final product's really heavy, and gives you that nice bulky shape, with round dropped shoulders.
Fabric composition
Cotton is a fibre, not a fabric. And fabrics that feel soft are not always 100% cotton.

Polyester can be added to make the fabric cheaper (update: I was wrong. Polyester can be added to make the fabric more robust, and specially in combination with elastane/ spandex, can help keep it together after many wears and washes).
But if you're charging over €150 for a men's hoodie, a tag that says 100% cotton has better perceived value, and for this price you can even go 100% organic cotton.
Loopback or fleece back?
Loopback sweatshirt fabric means it'll have thread loops on its wrong side, looking almost like a towel.
It can also come in a diagonal pattern, which I find very cute and vintage-y.
These thread loops can be brushed to raise a soft fuzz, aka fleece:
Fabric handle
Meaning: how the fabric feels to the touch.
Sweatshirt fabric does not equal soft and cuddly like a baby blanket, and many high-end brands like to use fabric made of Open end cotton: it's stiffer, feels rougher to the touch even if the surface looks smooth, and it's never very lustrous.
Open end cotton has become the exception for clothes, so if you prefer the soft touch, you don't even need to ask for it's "opposite", ringspun cotton.
Many high-street brands like to do a silicone wash on their garments after they're finished, which gives them a buttery soft feel that is allergic to the washing machine.
If you want an extra cosy feel, ask for carbon finish instead, a special treatment that makes the fabric surface very soft and smooth.
Rib cuffs and drawstrings that don't suck
Coming... sometime - check out Mr. Porter in the meantime, or make yourself presentable and visit the fanciest stores next to you.