I found my mini-digital portfolio! (CSM application)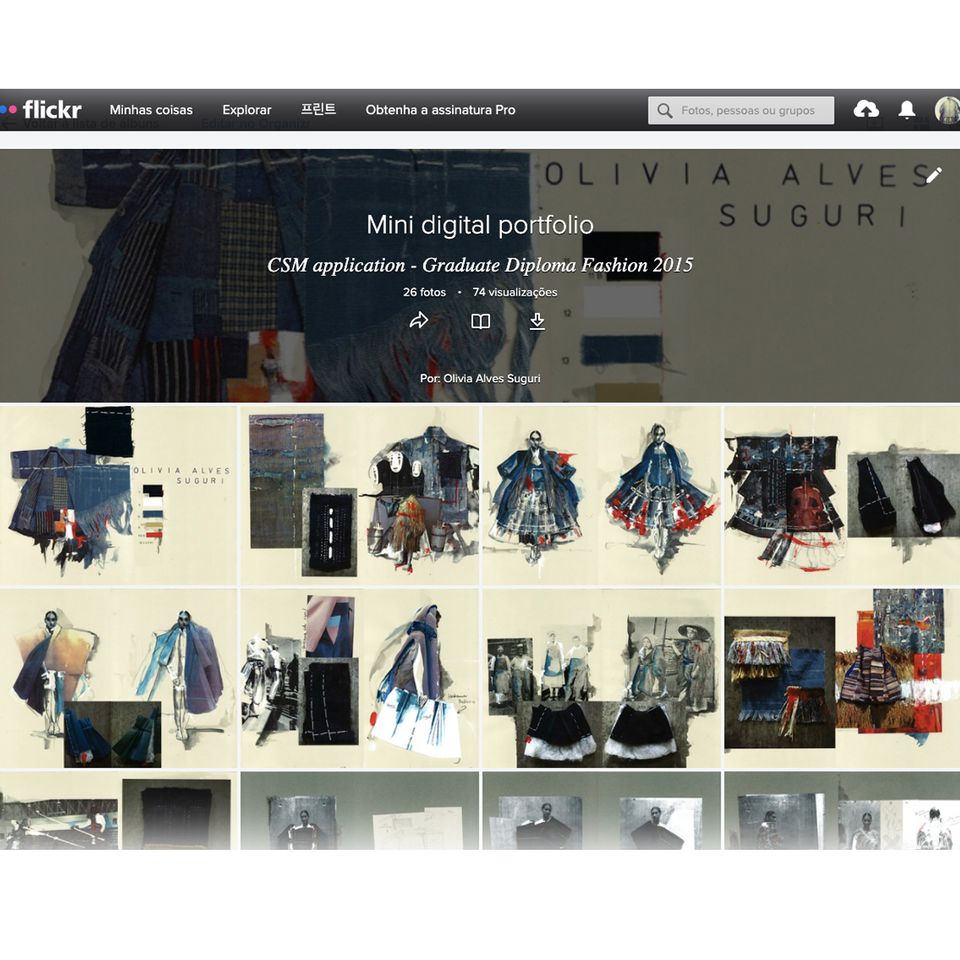 If you went through the application guidelines already, you know you have to submit a digital portfolio - with no more than 10 or 20 images, usually.
The advice I received during Fashion Folio was to turn my A3 pages into PowerPoint slides as page spreads, like this: https://www.flickr.com/photos/olivia-suguri/albums/72157651147984985
This album actually has more than 20 images/slides, I might have included more pictures afterwards... but with a critical eye, you'll see I could remove at least 3 of them.
* Quick video attached just in case:
Portfolio playlist: https://www.youtube.com/playlist?list=PL7hUw4Ugw4kOpV_8HZoAcxQ-DUaqvKIAR
Blog posts about CSM Fashion: Fashion Folio: https://oliviasuguri.com/mature-student-guide-csm-part-1-fashion-folio
https://oliviasuguri.com/mature-student-guide-csm-part-2-graduate-diploma