Sewing pattern + tutorial: basic shorts w/ elastic waistband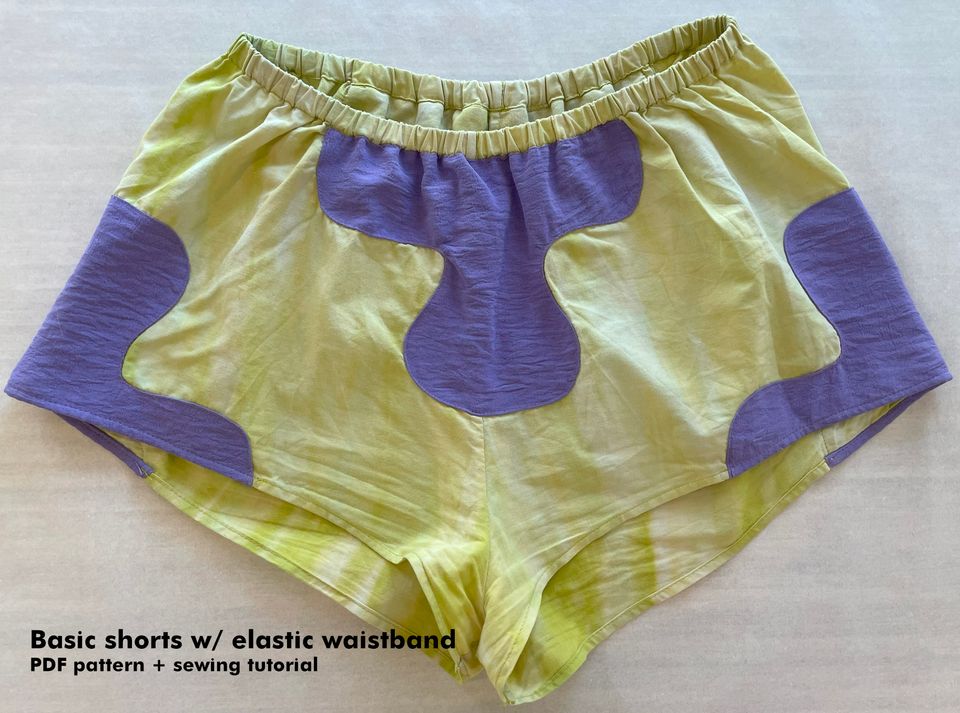 Slowly trying to rehabilitate my creativity with simple, cheap and fun projects - same rules I recommend you follow if you're just starting out.
PDF patterns: HERE.
Yes, these shorts are ridiculous. And they were based on Miu Miu cotton fleece shorts that cost €1,100 (a price tag so ridiculous, they probably took the link down as I can't find these shorts anymore. Or maybe they were sold out ridiculously fast).
But the great thing about a basic piece is that you can easily customise it and make it your own.
And the great thing about a basic sewing pattern (aka pattern block) is that you can use it as a foundation for your own designs.
Creating design variations:
Make trousers instead: