Choosing a Fashion course to get to the "next level"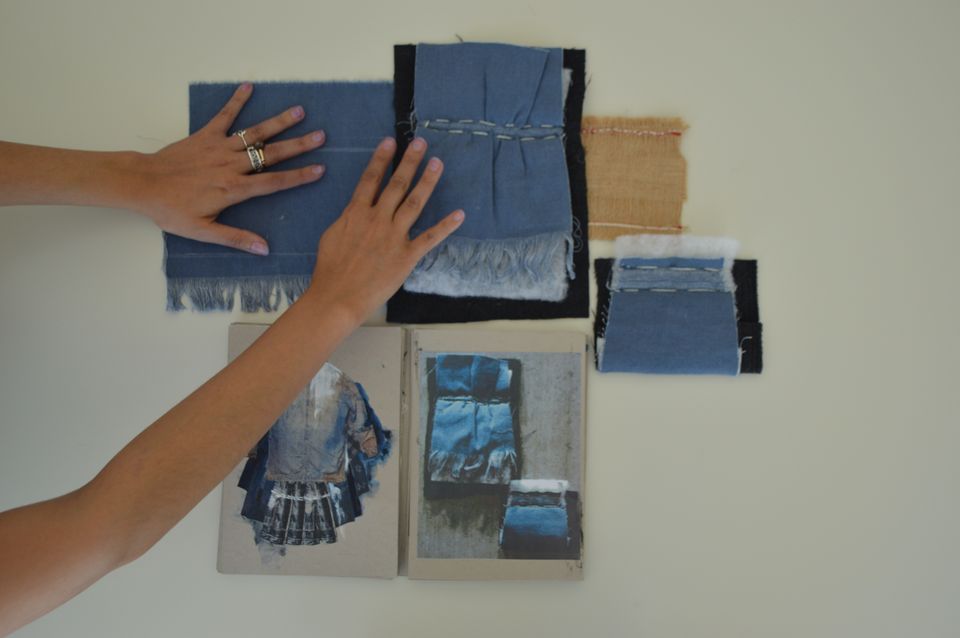 Stuck. Next level.
I've used those words many times in the past; fallen for ads using those words as if they actually meant something tangible; felt eager to pitch to potential clients wanting to take their brand or products to the "next level", back when I started freelancing.
But now they're a red flag for me:
What do you mean by stuck? Where are you now, where do you want to be, and how much time/money/effort do you feel safe putting into this un-stucking endeavour you're seeking?
Are you aware of your current level? What if the next level you want is still a few more steps ahead than what you expected?
I know, I sound like a total buzzkill at this point - one who's planted doubt and worry in your head in order to sell you an overpriced product with exaggerated promises to solve your poorly defined problem and goal.
I won't do that, because I'm not shameless.
But I'll also not mentor you for free, because boundaries.
If you want to get to that "next level" - and you found me because I create content about my time in a certain famous school; or about Streetwear fabrics that luxury brands are using, so you trust my advice - here's my guide based on my experience and that of close friends.
Graduate Diploma Fashion CSM/ 1-year intensive courses
I've already talked a lot about Graduate Diploma Fashion CSM: check blog post here; video here (I also talk briefly about 1-year intensive courses)
Pros: cover a lot of subjects in a reduced amount of time; good for slightly older students who don't want to be surrounded by kids coming straight out of high school
Cons: usually not the courses with the most visibility/ exposure, even in a famous school like Central Saint Martins.
*more on my video, make sure to check it out!
Short courses
I've also talked a lot about Fashion Folio CSM, that is still considered a short course even though it is a full time course: check blog post here; video here.
Apart from that, I've never taken a short course at Central Saint Martins/ UAL (or elsewhere), but I've heard many negative reviews of Sketchbook courses; I've heard both one very positive review and one lukewarm review of the Fashion Styling course; and it seems like Innovative Pattern Cutting is a very high level course, but can be more or less productive and enjoyable depending on which designer you get assigned to work with on your final assignment.
Pros: an abundance of options, in terms of topics, duration, price, level… with virtually no entry requirements: application can be as simple as paying a fee online, or to the international office in your home country.
Cons: Abundant options with virtually no entry requirements also means:
the offices selling them will actually know very little about the courses and the level of the students coming in and out of them;
Not a formal qualification: which also means, no help from the school for you to get a student loan, accommodation, metro card, visa… these may or may not be a problem considering the price and duration of the course you choose (a 1 or 2-week part-time course is pretty much a luxury holiday, to be honest).
Online courses
Many legit full-time courses in prestigious universities had to go online during lockdown, but many teachers were neither prepared for the transition, nor did they receive much support from their institutions; and many students were very dissatisfied with the difference in quality of online learning.
At Central Saint Martins, Fashion Folio took advantage of Covid to make their 1st term fully online - same fee, no studio space… RIIIIIIIIIIGHT.
As for other courses not run by Fashion schools or universities: they offer all the worst parts of Short Courses plus
Grossly unethical advertising practices + inflated prices;
Pre-recorded lessons;
Self-paced learning, where you'll be left to your own devices. Who gives a flying shit when you've already agreed to the worst Terms and Conditions of your life?
From my own experience, I refuse to come up with any silver linings for online courses (more on this video)
Proceed at your own risk.
One-to-one tutoring
Pros: completely tailored to your needs, plus many new graduates and up-and-coming designers are in it to make some cash, so you can find someone of a similar age, or whose work you admire, who's got all the fresh info from the courses you want to apply to.
Cons: Many consultants are in it, as well, charging the same amount of money (£300/hour or more) as they'd charge the luxury brands they allegedly work with - more on this video.
In my experience, Fashion consultants are kind of a wild species who can't go a day without trying to one-up the poor full-time employees doing most of the work.
My best advice is: shop around to see who you click with (me, maybe?)
Just try it, and you'll learn all the pros and cons of DIY (not being snarky, just the advice of a fellow DIY-er who's got a hit-or-miss track of installing shelves).
(Unpaid) Internships
AKA pay to work, if you ask my dad. At least you'll get the work experience to go on your CV.
I'm considering unpaid internships here because, if you're not enrolled in a full-time course/ don't have an official student status, you won't be hired by the LVMH brands out there. But small labels and up-and-coming designers ALWAYS need interns, so you can easily find your way in.
Pros: work experience and the possibility to work in different projects, in different areas of their business (because most likely they won't have separate departments for Product Development, Sourcing, Marketing…)
Cons: you may be bullied, yelled at, pressured to work an unreasonable amount of hours, or be asked to do work you have no idea how and without receiving any instructions.
And many employers will think pasta salad for lunch is proper compensation for your work (you'll also be cooking said pasta).
In conclusion: take your time, research A LOT, test-drive/ shop around wherever you can.
If you feel like you'd be better with some support: check out my Mentorship sessions.
More upbeat, coaching style advice: save your money on courses, get these 2 books instead:
'What Colour is your Parachute?' series: very handy book with the sort of "timeless advice" many self-paced online courses claim to provide - except the book is much cheaper and updated yearly;
Wishcraft: How to Get What You Really Want by Barbara Sher and Annie Gottlieb (old book, really easy to find a free PDF)